LG to bring both the G8 and V50 ThinQ to the MWC, the V50 will be its 5G phone
While some companies will launch new product lines for their 5G phones, LG will release its own handset under the V-series banner. Korean publication ETNews shares some behind the scenes info on LG's strategy for this year.
The LG V50 ThinQ and G8 ThinQ will both be unveiled at the MWC in February. The V50 will feature 5G connectivity and will be available in March to fight the Galaxy S10 X (also set for a March launch).
The LG V50 will reportedly have a 6" screen and a new hands-free interface that will let you control apps and multimedia by waving your hands up/down and left/right. It will be powered by a Snapdragon 855 chipset with a vapor chamber to keep it cool and a 4,000mAh battery to feed it.
LG's plan to win the 5G battle with Samsung, Huawei and Xiaomi is to focus on the hardware instead of software. Specs supremacy is typically Samsung's game, so we'll see how that goes.
Sprint is a confirmed partner for LG's 5G phone, which is also headed to Europe and Korea, where it will sell through the three major carriers with a price of KRW 1.3-1.5 million ($1,160-$1,340).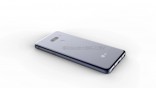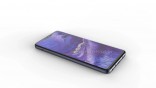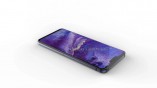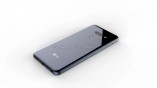 LG G8 CAD-based renders
The LG G8 ThinQ will be unveiled at the same time and the company's 4G flagship. This will be the first time G and V phones are announced together, usually they launch in the first half and second half of the year, respectively.
Speaking of the G-series, the report claims that the G8 will be the last of its kind and LG will introduce a new flagship line to take its place in the second half of 2019.
["source-gsmarena"]